1990's
EARLY 90's
Carluke Tournament
Robert Frame being presented by the Late Duncan Matters our orginisation fund raiser.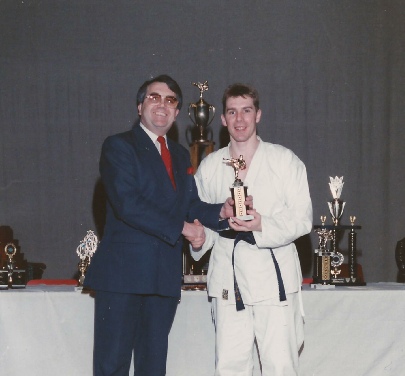 Andy Murdoch with Alex Laird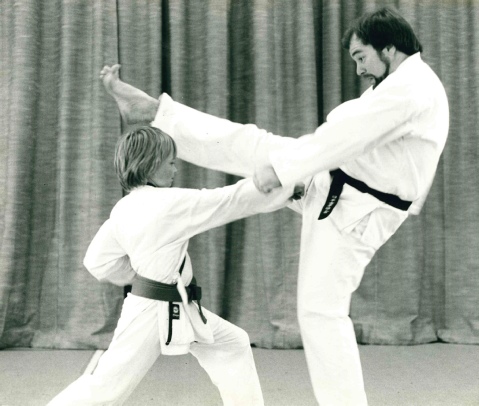 A.Murdoch, W.Nicol & P.Leith all (2nd Dan)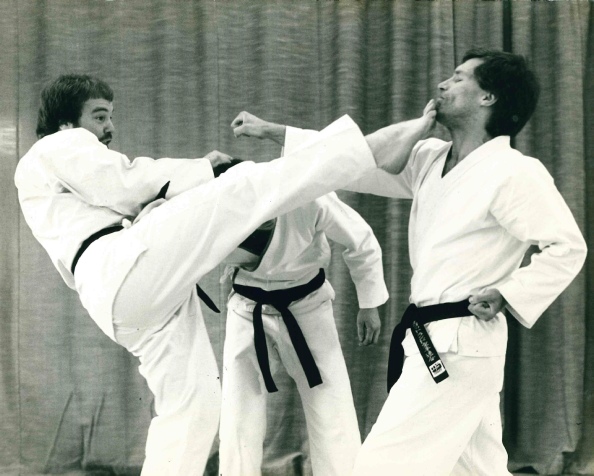 Andy Murdoch - breaking tiles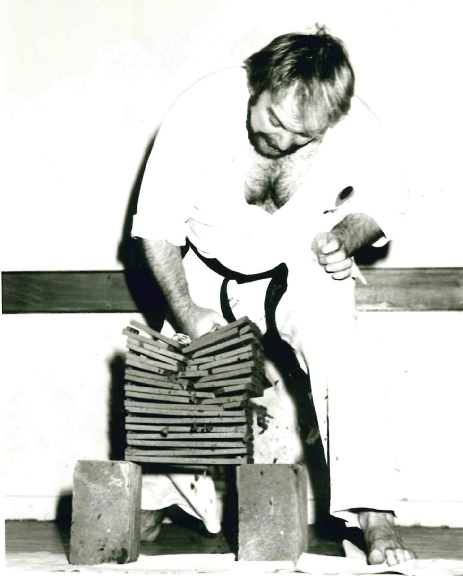 Pat McKay (World Champion) & Tommy Burns (European Champion) with Instructors from Lenbukai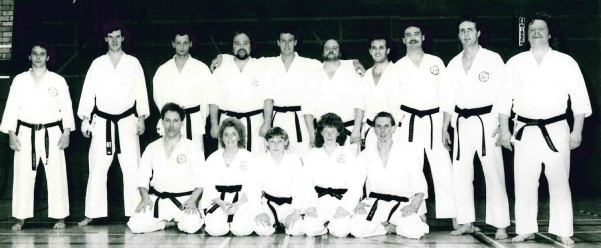 Italy with Pat McKay & Tommy Burns fighting for Lenbukai Karate Club.
1992
Stuart (Right) & Andrew Murdoch both 1st Dans's training in Wishaw Club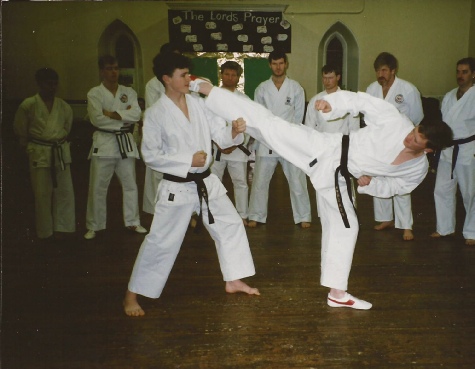 1995/1996
Members of the Russian team training when they visited Scotland
Late 90's
Andy Murdoch with the Late Sensei Enoeda 8th Dan in the late 90's.
Shotokan lost a great master when he passed away and as Andy has said many time before "the SHOTOKAN TIGER has gone".